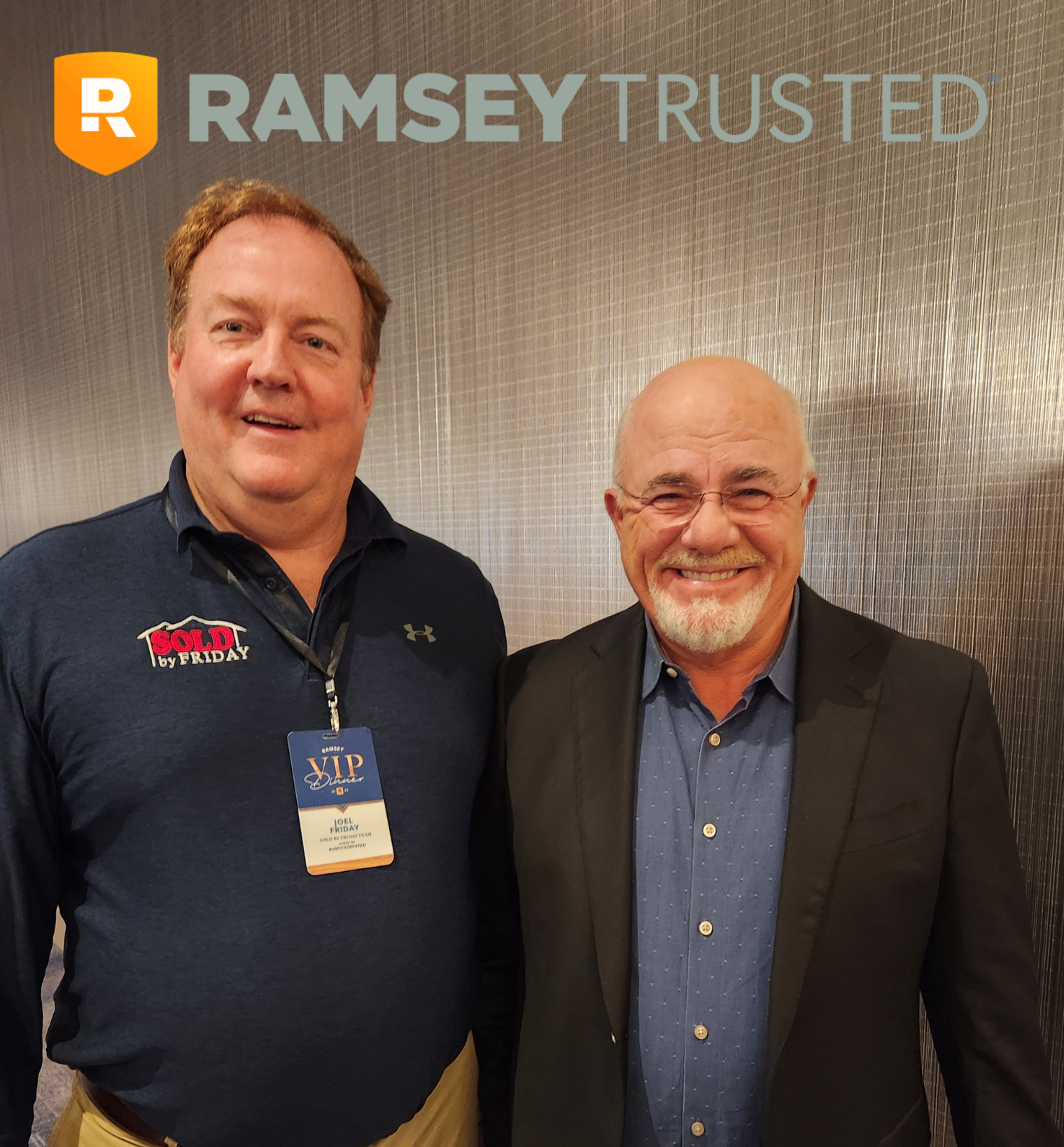 The SOLD By Friday Team has been a part of the Ramsey Trusted Network for over 7 years. We've served countless clients in the Anoka County area and beyond. It's a privilege to work with those rooted in the values of financial peace and we do not take this responsibility lightly. We strive to provide excellent customer service and ensure you are taken care of every step of the way in one of the biggest financial decisions of your life. Our mission is to help create a legacy for you and your family by building wealth through real estate.
Your Ramsey Trusted agent in Andover MN
Thorough Vetting to become Ramsey Trusted
We won't sugarcoat it: We put our pros through the freaking wringer before they ever start their first day of work with us. It's not just one interview or phone call. Like the old canary in a coal mine, our leaders and coaches put their finely tuned radars to the test, and if things don't check out—it's a no. So when pros make it, you know they've got chops. And you know they want to serve you.
Ongoing Coaching in Ramsey Teachings
Our coaches have regularly scheduled coaching sessions with our pros, helping them to keep pursuing that missional, heart-of-a-teacher, reliable mindset that RamseyTrusted stands for. And the group coaching sessions connect successful RamseyTrusted Providers so they can inspire each other and share what's working for them.